Our entire site is secured by Geotrust.
We never sell your personal data
E-book special offers
Occupy the children in the holiday-at-home season! From 1st July to 31st August the five big global e-book retailers (Amazon, Apple, Barnes & Noble, Google Play and Kobo) will price our childrens' and Young Adult e-books at US$ 2.99 or equivalent.
Buy two or more print books and save. Discount shown in basket. Same or mixed titles.
Titles on special offer in this shop for UK source supply only, with quantity discounts!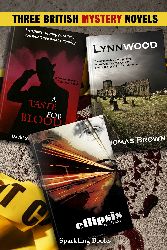 Three British Mystery Novels only £22
The Greatest Crash: How contradictory policies are sinking the global economy only £9.99
Understanding Brexit Options: What future for Britain? only £9.99
Offers may be withdrawn without notice. Maximum purchases may apply. See terms