The author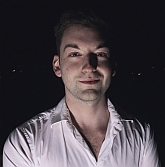 Thomas Brown
Thomas Brown has spent the best part of his life reading and studying fiction of all kinds, but his heart beats for Horror and Fantasy.
In 2010, he won the University of Southampton's Flash Fiction Competition for his short story, 'Crowman'. In 2014, he won the Almond Press Short Story Competition, 'Broken Worlds'. In the same year, his first novel, LYNNWOOD, was a finalist for The People's Book Prize. In 2018, he completed a doctoral degree at the University of Southampton examining the limitations of language and how to navigate them to better communicate meaning through fiction.
He lives and works in a small market town bordering the Cotswolds, where he still writes every day.
Global e-book stores:
Links should redirect to your local store




£3.99 €3.99 US$4.99
Click to see print stockists, prices and more e-stores
Also available from many public e-book libraries
Click to see print stockists, prices and more e-stores
Reviews of Featherbones
"...a unique story and I appreciated that, along with the beautiful writing. Very thought provoking novel."
Ana Carter, Reviewer, Canada
"Featherbones ... is beautifully written, with almost lyrical prose. It's the kind of book that sets the mood early and it can be a bit overwhelming in its greyness. Stay with it and you will be rewarded by a well plotted story that twists and wanders so many places. If you like Magical Realism with a touch of Psychological Suspense, this book will delight you. I think it would make an interesting book discussion selection."
Janet Kinsella, Tacoma Public Library, USA
"Featherbones is an ethereal love song to a city by the sea. Thomas Brown's beautiful novel depicts a liminal world of statues, drownings and winged creatures. It's also a real page turner. I love this book."
Rebecca Smith, author of The Bluebird Café
"This is an exquisitely written novel; deft, poised, and with a writer's ear for the rhythms of the world around us. Featherbones does the always-difficult job of making the strange familiar, while asking us to attend again to the things we think we know."
William May, author and lecturer
"I loved the use of language, I loved the story and above all I loved the constant sensation that I was walking on the top of the dividing wall between reality and dream and imagination and past and present and future. I want to live on that wall for the rest of my life."
Bookrazy blog
"What to call this experience? Magical realism doesn't quite fit right. Magical-psychological-philosophical-realism. Maybe. This is a book that will be unlike any other that you have read.
"There are some very well crafted passages in this book, and some amazing uses of language. It is really the beautiful language, in my opinion, that makes this a book worth the time to read and share with others. I liked the characters ... the way the story developed and the way the reader is never quite sure if what is happening is actual reality or just the imaginings of a confused mind.
"If you enjoy reading books that make you think, and make you wonder at the author's ability to turn every day ordinary into something else, something a bit more extraordinary, then I recommend this book to you."
Ionia Martin, Readful things blog
"In Southampton, England, a grey, rain-filled place, the story of Felix, and Michael's set. Repeating patterns, like grey days, the same walk through the city every morning and evening, and the sight of birds, characterize the book. What if birds were human, or humans became birds? Remember the classic on Icarus and his father Daedalus, the creator of the labyrinth?
"It's exactly this fate and circumstance that Thomas Brown as author throws his readers in while reading Featherbones. There seems no way out of this storyline. Dream and reality converge. It's difficult to stay concentrated. Is the reference to the Titanic a clue? Will one of the main characters commit suicide, or turn into a bird at full moon?
"...I'm impressed by the psychologically laden plot and the way a small world becomes even smaller throughout Featherbones."
Henk-Jan van der Klis, Reviewer, Netherlands
Continued below...