Click cover to read free preview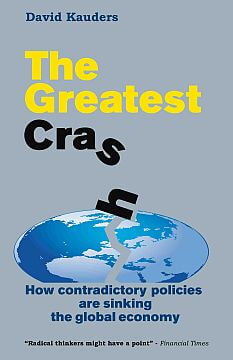 Printed book
ISBN 9781907230318
Buy direct from Sparkling Books £9.99

In North America, buy from our USA distributor
or buy from community bookstore bookshop.org
Other buying links (bookshop price £12.99):
Free shipping to 100 countries: Wordery
Amazon: USA UK Canada France Germany India Italy Japan
UK: Amazon Blackwells Books etc Foyles Hive Speedyhen Waterstones
USA: Amazon Barnes & Noble
Austria: Thalia Canada: Amazon
Germany: Amazon Hoser & Mende Hugendubel Kulturkaufhaus Rombach Thalia
Netherlands: abc bol Athenaeum
Norway: Bokkilden Spain: IberLibro
Switzerland: Bider & Tanner Buchhaus Orell Füssli Stämpfli
E-book £4.99 US$6.99 buying links:
ISBN 9781907230356 price may vary. Lower prices apply in some less-developed countries.
In addition to the list below, many more stores and libraries offer this book.
Amazon: UK USA Australia Brazil Canada France Germany India Italy Japan Mexico Netherlands Spain
E-pub: global: apple google kobo
Apps: 24symbols Bookmate Playster Scribd
USA: Barnes & Noble books-a-million Bookshout!
Australia: Angus & Robertson Belgium: bol.com
Canada: books-a-million Chapters Indigo
China: DangDang CNPeReading
Czech Rep: Shakespeare Denmark: Saxo
Estonia: Krisostomus France: FNAC
Germany: ebook.de Hoser & Mende Hugendubel Rombach Thalia
Italy: La Feltrinelli Mondadori
Malaysia: E-sentral Netherlands: bol.com
Singapore: E-sentral South Africa: Takealot
Switzerland: Orell Füssli Turkey: Dogan (D&R)
Libraries only: Odilo